Alongside our own in-house production work, LJN is proud to feature the outstanding talents of our fellow Producers & Artists from the NYC area.   Below, you'll find brief bios and examples of  (licensable!) work for producers & artists like The Wildstyle , S&J, and more (coming soon)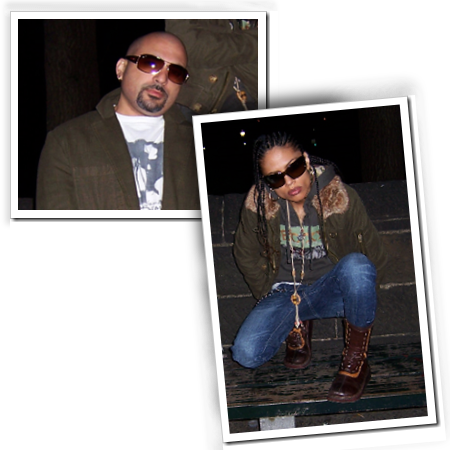 You may not have heard of Joanne Carrero and Joe Rosa, but you will!
Two hot NYC  producer / songwriters operating as The Wildstyle, they are starting to chart bigtime.Slammin' Latin, Reggaeton, Hiphop, and urban styles are what they feature, but they do hot dance and pop tracks as well.

They've produced for HBO, Sony, Atco/East West, Mobstyle, 740Boys and a host of others. Not for the faint of heart! ( parental discretion advised).   If you're up for the ride, check out The Wildstyle's track library, or just give their track Ya No Te Quiero a quick listen below:
FOR LISTENING PURPOSES ONLY.
Please contact
LJN Music and Sound 
to purchase a license for commercial or personal use.
Unauthorized distribution, performance, broadcast or other unlicensed use may result in criminal prosecution.
©1990-2014 LJNMusicAndSound & associated artists.
All Rights Reserved.